BIOGRAPHY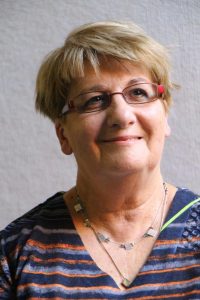 Judith Buckrich is best known for her histories of Melbourne people, places and institutions. She has also written a memoir, feature articles, short stories, pieces for the theatre and essays for journals. Judith has edited several anthologies of short stories and poetry, translated plays and articles from Hungarian and taught writing at various Melbourne institutions. She has curated exhibitions and worked as a picture researcher for the Encyclopedia of Melbourne.
In 2014 she set up her own publishing house – Lauranton Books.
Her autobiography, The Political is Personal: A Twentieth Century Memoir, was published in 2016.
In October 2016 she received the Victorian Community History Award for Small Publications for The Village of Ripponlea (Lauranton Books 2015)
In August 2018 she won the Fellowship of Australian Writers (Victoria) Award for Non-Fiction for Acland Street: the Grand Lady of St Kilda (ATOM 2017)
She is presently working on a commissioned history of Australian women's rowing to be published in 2020. Her long term project is a history of the Yarra River.
Judith was born in Budapest, Hungary in 1950 and emigrated to Melbourne, Australia with her parents in 1958. She has returned to Budapest several times and was working for the English language Daily News during the 1989 velvet revolution.
She is President of the PMI Victorian History Library, a past Chair of the PEN International Women Writers' Committee and past President of the Melbourne PEN Centre.